We love to undertake projects and produce products which have character and beauty.

Cosy is key.
We welcome you to Son Antic Studios who design and produce stylish and Rustic furnitures in oak for both indoor and outdoor use.
We are based on the beautiful island of Mallorca in the trendy Santa Catalina district of the capital Palma de Mallorca, where we have a fantastic project.
When we got the keys to Son Antic and were able to enter the property for the first time, we discovered so many exciting things.
First of all, the old glorious structure and feel of the building, one could almost feel the feeling of everything that happened in this house that was built in 1881 as a residence for fishing families and soldiers who protected Palma from enemy attacks.
That it has since been housing for lower-income families such as gypsies and other things could be felt throughout the house.
This will be our big project to rebuild and renovate this fantastic old building into a fantastic accommodation like four duplexes and a triplex.

We also found old tables and benches that we thought were wonderful.
We liked them so much that we wanted to produce similar furniture and have it in the house when we had renovated it.
When we showed the first samples to some people, they wanted to buy the furniture and it was through this that the idea was born to create a brand and sell this kind of furniture on the island of Mallorca.
When it then turned out that the neighbour of the owner's textile factory in Kaunas, Lithuania was an old family-owned wooden factory in the 4th generation, it seemed natural that the furniture should be manufactured there.
Son Antic Studios was founded and our idea is to deliver rustic trendy wooden furniture in Oak and they should be able to be used outside as well as inside.
Welcome you to look at our range.
Johan Andréasson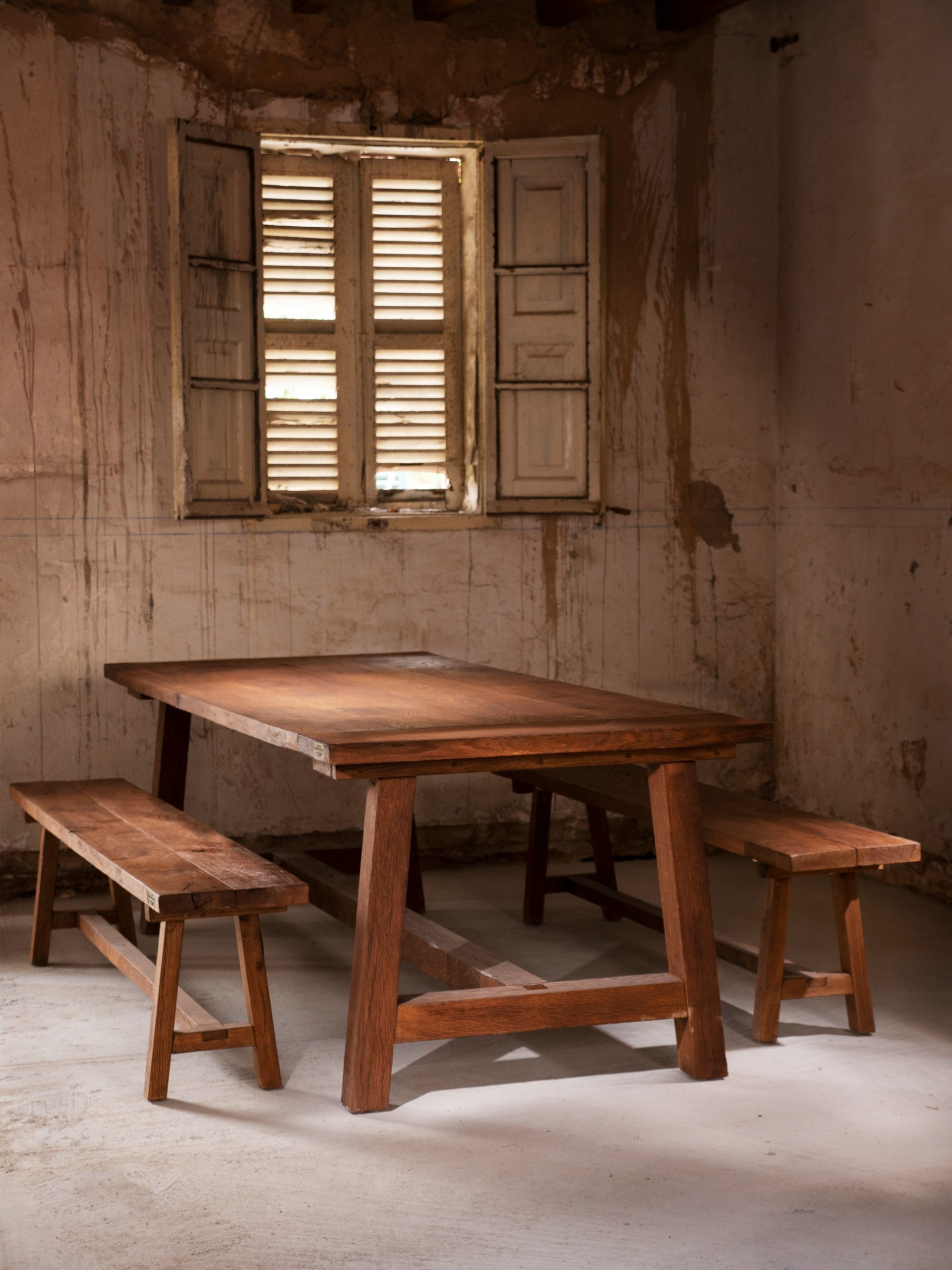 Made out of oak for 8-10 people. Perfect for large groups and dinnerparties. Comes in two colors.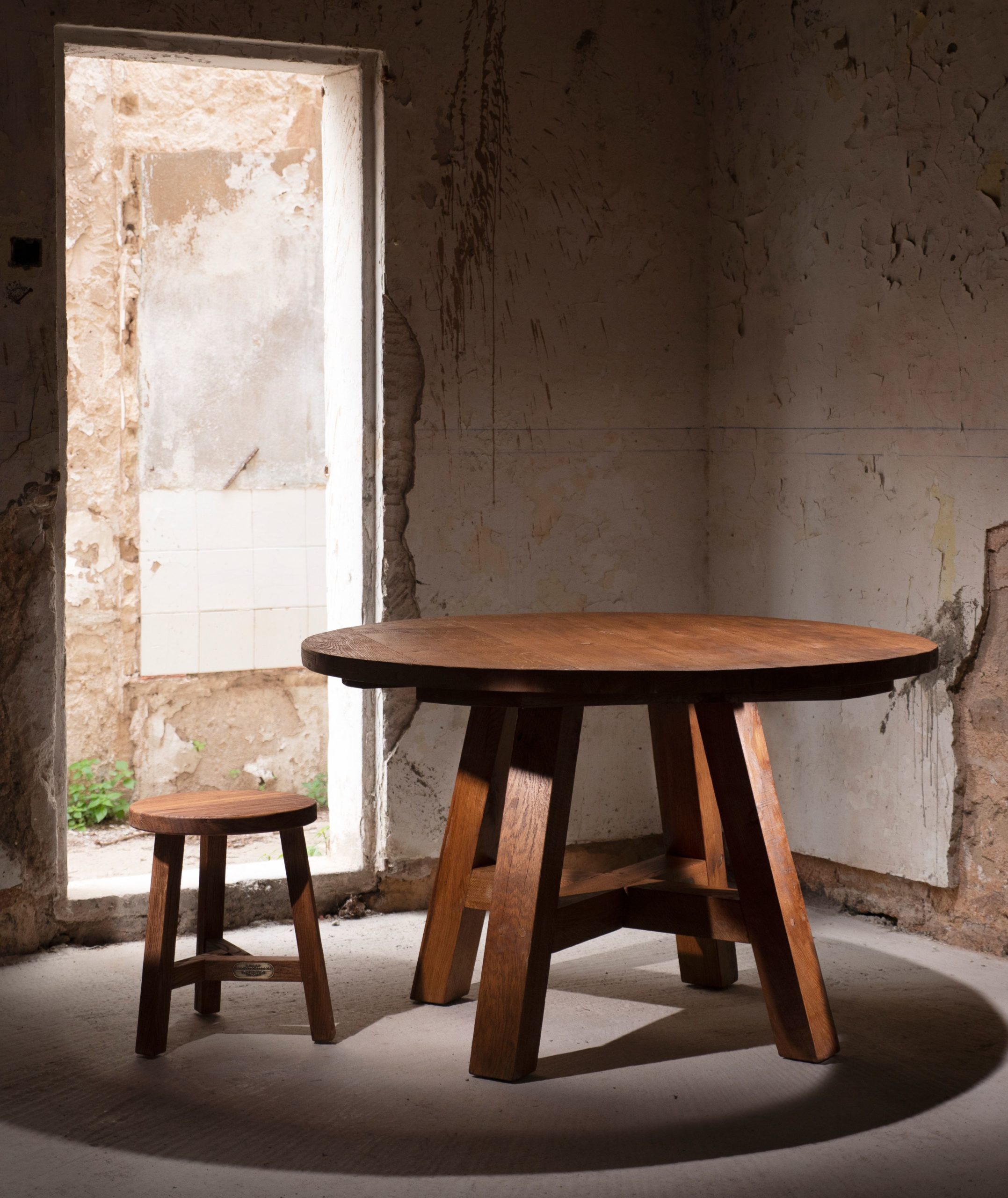 Made of oak. For closer connections and smaller spaces. Fits 6-8 people.